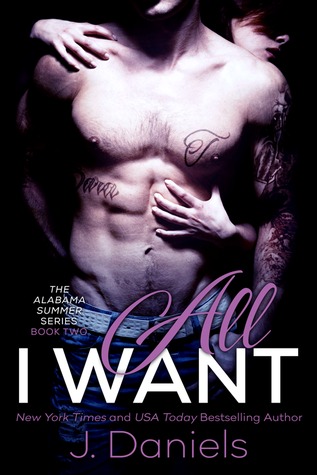 Genre: Contemporary Romance
Release: November 24, 2014
Blurb:
Luke Evans is a heartbreaker.
I didn't want to give mine to him. Not when he kept me out.
He gave me enough, just enough to make me fall in love with him. I say this to convince myself. But I know the truth.
I would've fallen in love with him at a distance.
Handing my heart over to Luke was the easiest thing I've ever done. I was naive when I wished for more, when I hoped he wanted the same things I did.
I try to hate him. I try to forget him.
But it's not that easy.
Love is a ruthless bitch, and I'm her latest victim.
Tessa Kelly is a man-eater.
When she sets her sights on you, she doesn't just consume your heart, she goes for your soul.
What we had was perfect, real, and all I would ever want.
But she destroyed it.
She destroyed us.
I try to hate her. I try to forget her.
But it's not that easy.
Love is for people who have hope, and I have none.
Review:
Sweet.Baby.Jesus!
J Daniels never disappoints! I'm a single mom and college student, so I'm careful with how I spend my money, but I'm all about One-Clicking her shit so fast-- I don't care what the cost is. Now I don't want that to seem like her books are super expensive, because that's not true and the prices on Amazon Kindle are great... All I'm saying is that if her books were $10+, I'd still buy them every.damn.time! J Daniels has got a fan for life in me...
All I Want
is book 2 in The Alabama Summer Series, but can be read as a standalone-- but if you know what's good for you, you'll read
Where I Belong
as well. When you read book 1 you'll get just a little taste into how Tessa and Luke started and what broke them apart, but again, it will all be recapped for you in
All I Want.
With that being said,
All I Want
starts off with the lingering bitterness from a rough break up between Tessa and Luke. It's obvious these two need to work on their communication skills, but sometimes it's hard to shake off an imagine you've made for yourself, so people just start assuming things about you. And Luke doesn't help things by keeping a firm wall between his past and personal with his family up against everyone else, and that doesn't fly with Tessa.
There is the usual back and forth love/hate thing going on, but their deep longing and passion for each other is undeniable and burns through in every page. All these two want is each other, but there are things holding them back. They are both willing to make sacrifices for the other to be happy and if loving and letting go is what needs to happen, then so be it. *tear*
You'll laugh and despair over Tessa's attempts at online dating. You'll swoon and excuse yourself for a quick panty change anytime Luke opens his mouth. You'll flush and "
aww
" over the pure sweetness that is Mia, Ben and the ever adorable Sir Nolan!
Written Revelry gives All I Want 5 out of 5!
Seriously, this book has everything. Dirty talk. Sexy (and meaningful) tattoos. Badassery. Reed's usual manwhoring ways. The texting-- I mean, are you freaking kidding me? *Wet* And Mason, an uber hot Aussie who just so happens to be moving to Chicago-- if you've read the Sweet Addition series then you know what I'm alluding to! AHH!
*Get Where I Belong, Sweet Addiction and Sweet Possession for only 99 pennies until the end of this tour! One-click it, ladies! You wont be disapppinted. : ))*
--------------------------------------------
Giveaway!
a Rafflecopter giveaway
Happy Reading,
A
Click.Tweet.Buy.
J. Daniels was born and raised in Maryland.
After putting her kids to bed, she escapes into her cheeky world where some of her characters kiss, and some of them do a lot more than kiss.
She is an avid reader and enjoys everything from unconventional romance to fantasy novels.
Facebook
Twitter
Goodreads