Everything about him warned me to stay away.
I'd seen bad boys before, but he had it all and more. The rippling muscles covered in tatts, the piercing eyes hiding dark secrets, the silky voice that could make a girl come with just a whisper . . .
He was exactly the type of guy that would get me in trouble, but when he jumped off the stage, inked skin glistening with sweat and breathed his seductive words into my ear, I couldn't resist the temptation.
It was supposed to be the best one-night stand of my life, but fate didn't let it play out that way. Things happened. I got upset. I got hasty. And worst of all, I got reckless.
After that disaster, I thought it was the last I'd see of him. But what I didn't know was that I'd started something.
Something that could shatter the very thing I had worked so hard to protect.
I should have known back then that the most seductive things in life are also the most dangerous.
*ARC from NetGalley for honest review*
Review:
I'm a fan of Priscilla West's Surrender Series, so I knew I was in for a good read and I wasn't disappointed with Reckless! (P.S… Check out the steamy Surrender Series!)
Main hotties—er, characters, Jax and Riley have a crazy instant connection as soon as they lock eyes in the dingy bar his band, The Hitchcocks, are playing at. Maybe it's the twinning troubled pasts or the fact she's the only audience member full dressed, but his voice oozes sexuality and her eyes spark with a mischievousness he can't deny. Their first face to face meeting doesn't go well, and just when Riley thinks she has seen the last of lead singer/sex god Jax Trenton, his label hires her accounting company for a little help.
Because Riley's purpose on the tour is to help with finances, things start off tense with Jax. She's there to crack the whip on the bands spending, but she doesn't want to come off as the bad guy or the mother hen. Finding a balance results in getting close to the long haired, dark eyed crooning siren she vowed to keep her distance from. Early morning hot tub negotiations and late night bed sharing and movie watching has Riley seeing a softer side to Jax, and what girl isn't going to fall for a vulnerable sexy rock star, am I right?
Riley has always been drawn to the bad boys, and Jax is no exception, but it's understandable why Riley doesn't want to mix business with pleasure. Is it worth losing your job over the most amazing sex with an on the rise rock star—wait, what am I saying, of course it is! ; ) Regardless of how Riley wants to keep things professional, Jax, of course, has other plans and that man is up for a challenge. The interactions between Riley and Jax, and Riley and the other band members of The Hitchcocks, added just the right amount of comedic presence when things got heavy.
Though I enjoyed their banter, I wished for a little more heat from Jax and Riley. Don't get me wrong, these two have chemistry, and we really get to see that in Vegas, but I wanted more. Anyway…
Reckless ended with a bit of a cliffhanger, a potentially dangerous cliffhanger, so I'm curious to see what happens between the redheaded beauty and her troubled rock star. Is Jax's past demons too much for Riley to handle? Will Riley's insecurities hinder their budding relationship? Will there be more cowbell? Maybe some more water gun fights or hot tub fun? These are the tough questions, and I look forward to reading more of their story when the

second book comes out this fall!



Written Revelry gives Reckless 4 guitars (out of 5) in honor of Jax's sexy self!
Happy Reading!
A
…and just for fun, in honor of Riley's musical skills…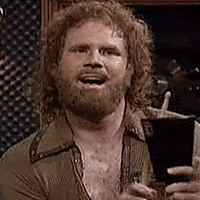 Click.Tweet.Buy.
Website: Priscilla West

Twitter: @PriscillaWest15