Genre: Erotic Romance
Release: September 8th, 2014
Blurb:
**Warning: This book is a wild, sexy beast of a read. 18+**
Putting a woman on her knees before me is what really makes my cock hard. I fuck with dominant force and absolute control. I demand complete surrender from my conquests.
Savage man, loner, warrior… I am dangerous at my core. I have lived amidst the untamed wild of the rainforest, in a society that reveres me and where every woman falls before me in subjugation.
Now I've been discovered. Forced to return to a world that I have forgotten about and to a culture that is only vaguely familiar to my senses.
Dr. Moira Reed is an anthropologist who has been hired to help me transition back into modern society. It's her job to smooth away my rough edges… to teach me how to navigate properly through this new life of mine. She wants to tame me.
She'll never win.
I am wild, free and raw, and the only thing I want from the beautiful Moira Reed is to fuck her into submission.
She wants it, I am certain.
I will give it to her soon.
Yes, very soon, I will become the teacher and she will become my student. And when I am finished showing her body pleasure like no other, she'll know what it feels like to be claimed by an uncivilized man.
Review:
WHOA!
Let me just start by saying that I started this book around 12pm and finished it by bedtime-- 9 hours well spent.
I first discovered Sawyer Bennett through her Off Sides series when I got the bundle from the Kindle Lending Library. Though I liked the Off Sides series, I LOVED
Uncivilized
!
I'd describe
Uncivilized
as a more believable and
incredibly
hot version of Tarzan. Though Zach was not raised by animals, he was taken in by an Amazonian tribe after his American missionary parents died when he was only 7 years old. For years, his godfather Randall searched for them, but as the years went by the search waned and Zach slowly lost touch with his old life. This is until, 18 years later, connections are made and anthropologist Moira Reed is hired to bring Zach back "home" and help him transition into life in the modern world. Moira was a goner as soon as she stepped into the rainforest, and from there a bunch of sexy, sexy time ensues!
I've heard comments about this story being "far-fetched" or "over sexed"... Who are these people? It's a story, not real life, of course they are gettin' it on like Donkey Kong every 5 seconds! A kickass alpha male raised in the wild with a tender heart? Sign me up!
I really enjoyed reading something that was different. This story could have turned out to be silly, but for me, it was page turner. What started out as a show of defiance and dominance, over being reluctantly taken from the only home he knows, shifted into something more-- something real. Zach's transition seemed a little too easy, but he still has his memories as a kid, he's very smart, and Moira is an extremely patient and kind mentor, so it all tied together nicely. And you wont want to miss Zach's experience with the internet-- it is good for some giggles!
Their vulnerabilities are real and heartfelt... and their numerous sex scenes will leave you tingling. After all, you may be able to take the man out of the wild, but you can't take the wild out of the man! I can't think of one thing I would change. All I know is that I want more!
Written Revelry
gives
Uncivilized
5 out of 5
!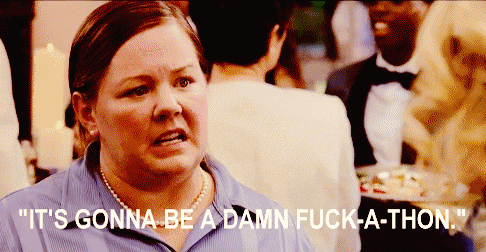 Happy Reading,
Click.Tweet.Buy
Website:
Sawyer Bennett
Twitter:
@BennettBooks
Amazon:
Sawyer Bennett