Genre: Romance, Paranormal, Urban Fantasy
Release: September 26th, 2014
Blurb:
Sassy, spirited Peyton Clark is back—and she's not alone!

After agreeing to let the spirit of Drake Montague inhabit her body, Peyton soon discovers that the twentieth-century French policeman may be dead but his lothario longings sure aren't. Now she has to find a way to explain to her sweet, sexy boyfriend, Ryan Kelly, that a spirit has taken up residence in her head, whispering French words of affection day and night.
While Peyton is torn between her love for a living man and her growing affection for one deceased, supernatural activity in New Orleans spikes—and something wicked this way comes. With the help of her friends (and a little voodoo), Peyton learns that the demonic spirit of the Axeman may still dwell in her home. To stop bloody history from repeating itself, Peyton will have to travel back a century to confront the Axeman at his roots, with the help of a certain handsome—and suddenly flesh and blood—police officer in the Big Easy.
Review:
I am a huge H.P. Mallory fan. She is the one who got me into the whole paranormal, urban fantasy genre. H.P. has a knack for this genre and I haven't been disappointed by a book of hers yet!
Once Haunted, Twice Shy is book 2 of the Peyton Clark Series. This time around Peyton is dealing with Drake possessing her body (to save him) and her budding relationship with Ryan. Drake maybe be some ghost-spirit type thing, but the guy is hot. Super smooth, suave, a bit of a bad boy and hot! I love the banter between Drake and Peyton. Now Ryan Kelly has been skittish about relationships up until this point, but the guy is adorable. I figure men don't like to be described as adorable, but honestly, he his. He is the cute, sexy guy who opens your doors, loves his crazy sister and wants nothing more to protect you and cuddle after some awesome sex! I'll take one Ryan Kelly to go please!!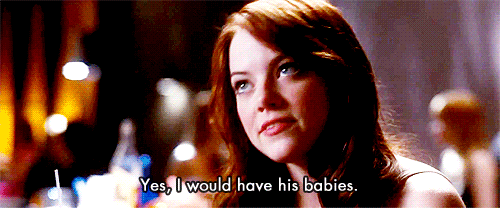 There was a bit more suspense to this book compared to book 1, at least for me there was. I found myself reading as fast as I could, trying not to cheat and skip ahead because I needed to know what the eff was going on. We've got a bit of a love triangle going on here, but it's a little awkward considering one is a spirit. The old crazy voodoo lady (Guarda?), was a bit much for me at times and gave me the creeps. And, btw, what the hell is what old lady up to? In the end things get a little crazy. We find out what happened to Drake before he became a ghost *tear*, we learn more about the Axeman, and the evil spirit guy that Guarda summoned makes another appearance and you know it is about to get even more chaotic in the next book.
Overall, Once Haunted, Twice Shy was highly entertaining with its wit and hints of mystery and suspense. My only frustration comes from Peyton. I love her character; she's very independent, sassy and brave, but I don't like that she is constantly keeping Ryan in the dark about things!
Written Revelry gives Once Haunted, Twice Shy a 4 out of 5.
Happy Reading,
A
Click.Tweet.Buy.
H.P.Mallory
@HPMALLORY