Genre: New Adult, Romance
Release: July 10th, 2014
Blurb:
Children's librarian by day. Romance novelist by night.
British single father.
Someone else is writing this love story...
Blair Walton isn't your average curvaceous tattooed children's librarian. She's also one half of bestselling romance author, Scarlet Rose. Along with her BFF Raine, she spends her nights writing books so steamy, she's afraid they would shock her Southern conservative grandmother to death . . . if she knew about them. That's why she and Raine write in secret.
On deadline for their latest book and out of ideas, Raine suggests (demands) that Blair find a guy and "do some research". Declan Bennet has all the qualifications: He's British, looks fabulous in a suit, has glorious blue eyes and gets bonus points for being an amazing single dad to his adorable son, Drake. But what starts out as a research project quickly turns into something much more. And Blair's not the only one with secrets
Reivew:
I luuuurved this book! How could you not love a book that starts off with, "What's another word for pussy?" Ummm, hello first sentence, you attention grabber, you!
I feel like UnWritten needs to be described in nothing but gifs, but if you know me, then you know I love to talk. So you're going to get both. Enjoy!
UnWritten hit all the right spots for me. Cute single dad, librarians, and girls sitting around all day writing books in old yoga pants, eating cookies. It didn't have all that high drama in the end like most books; everything seemed to flow well.
I see myself as Blair, but I can also identify with Declan. And, btw, I've always loved that name. Don't know why. I've mentioned it to my friends before and they gave me a lip curl of disgust, but whatever. Anyway, as I was saying, I love Blair. She's a young, smart, talented tattooed lover of books and owner of big hips.
As far as Declan goes, that man is one fine specimen! And he's not just a sexy, well-off Brit, he's kind, patient, a good dad and superb in the sack. I enjoyed the single dad aspect of UnWritten because I can relate, being a single mom myself, and also, single dads are hot. I know how hard it is to balance a small child, school (for both of you), work, and a love life. It's almost impossible to have a love life with so much going on, but even though Declan says he wants to keep things casual, you know it's more because of the time he carves out for Blair. And the whole flower themed books in place of actual flowers when he picks her up for dates… freaking genius. Total swoon!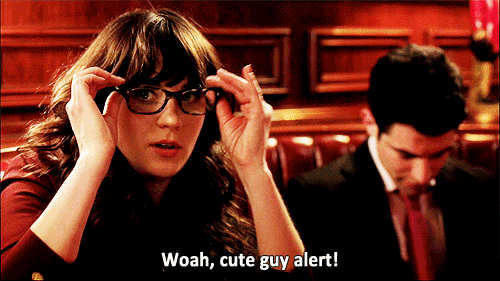 As far as secondary characters go, Drake (Declan's son) is the frickin' cutest thing ever. He was a scene stealer for sure and I wanted more of the little guy. Ada, the family friend/nanny… She is a piece of work and I have some questions about her. She seems a little suspect to me. Was she there to simply add a little conflict, throw shade at Blair, or was there something more to her actions? What's the real story with her and Declan? What was with the fire? Is she evil enough to have something to do with it? Because I feel like I'm missing something there. I don't know, but I feel like there was more to her, and I didn't like it. And last, but not least, Raine, Blair's co-author, roommate and best friend. She has Blair's best interests at heart, she's unwaveringly supportive, a little dramatic/over-the-top, but completely loveable. She is the ultimate platonic life partner and I wish she was mine. I hope to hear her story in the future. I think that girl is hiding some hurt feels…
Written Revelry gives UnWritten a 4.5 out of 5...and this sexy gif in honor of Declan and Blair shower sex. Get it, guuuurl!
I love the humor, the sexy times and the music references. Every Chelsea M Cameron book I read gives me a new playlist, so keep an eye out for some good tunes while reading!
Enter to win 1 of 2 ebook copies of UnWritten!
a Rafflecopter giveaway
Happy Reading,
A
Click.Tweet.Buy.
Chelsea M. Cameron
@chel_c_cam
Barnes & Noble
Kobo
I also recommend reading Chelsea's Fall and Rise series and My Favorite Mistake and My Sweetest Escape.